Intense green fruity aroma of fresh olive. Complex and perfectly balanced. Fruit notes of apple and banana and a noticeable green almond. Sweet to the palate, characteristic of the Picuda variety, with initial notes of almond and herbaceous notes of green wheat. Green banana, apple, tomato and artichoke are noted in the finish, as is a very low bitterness and a light pungency. This oil lends a spiciness to foods and is suitable for arugula salads, oven-roasted artichokes and roasted meats.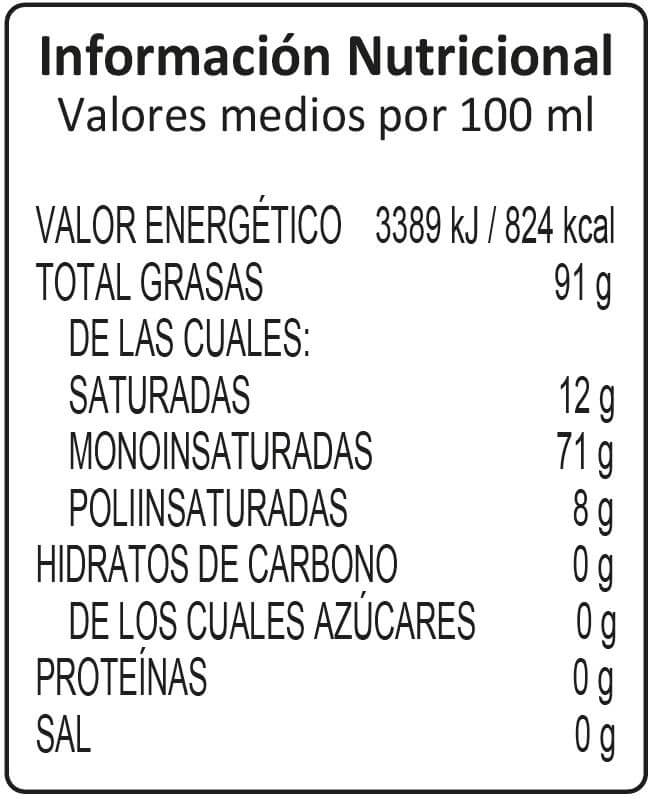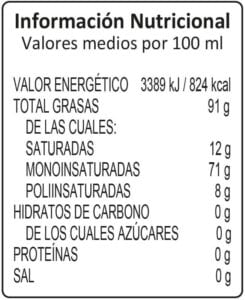 Superior category olive oil obtained directly from olives and only by mechanical means.
Storage conditions: Keep away from heat and light.