Intense green fruity aroma of fresh olive. Complex and perfectly balanced with fruit notes of apple and banana and an intense green almond. An elevated sweetness on the palate, characteristic of the Picuda variety. An initial almond note that gives way to herbaceous notes of green wheat. A finish of notes green banana, apple, tomato plant and artichoke. There is a low, almost unperceivable bitterness and a very light pungency at the end. Perfect for pairing with arugula salads, oven-roasted artichokes and roasted meats (for its peppery pungent quality).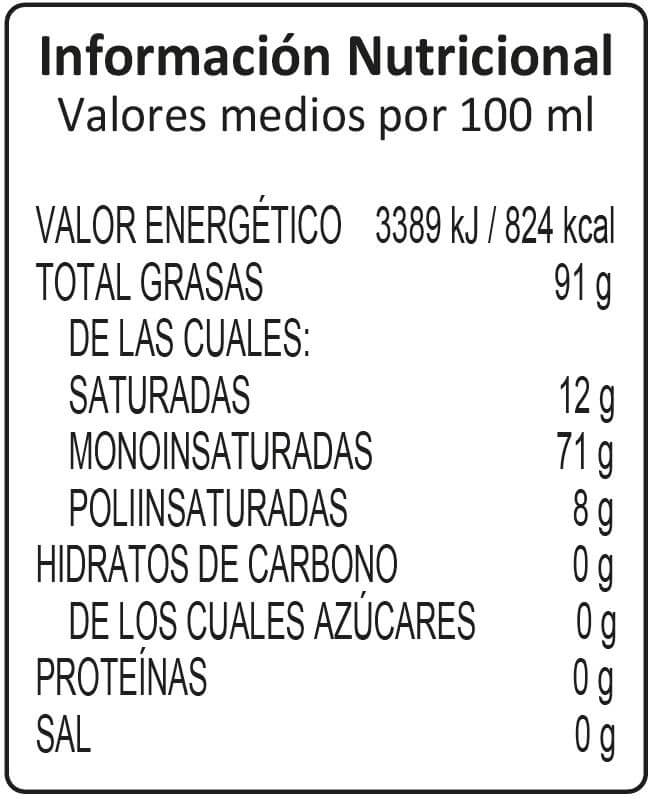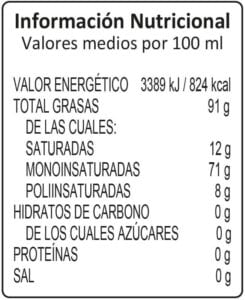 Superior category olive oil obtained directly from olives and only by mechanical means.
Storage conditions: Keep away from heat and light.