Intense green fruity aroma of fresh olive. Complex and perfectly balanced with notes of freshly cut hay and wild grass. Fruit notes of apple and banana and a noticeable green almond. Sweet on the palate with finishing notes of olive leaf.
Moderate bitterness with notes of artichoke. A robust and balanced pungency that is persistent and characteristic of the Hojiblanca variety. A very versatile oil that can be used with fish, chicken, all vegetables and aged cheeses.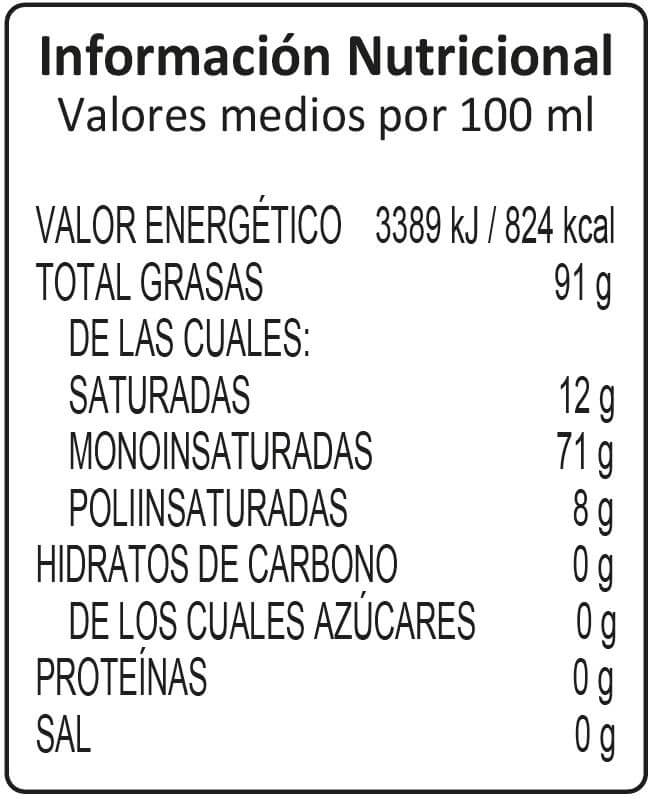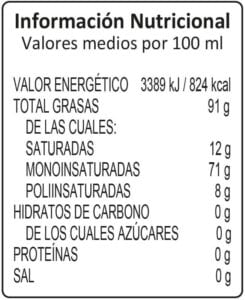 Superior category olive oil obtained directly from olives and only by mechanical means.
Storage conditions: Keep away from heat and light.